KnitPro Nova Cubics 'Special' Interchangeable Tips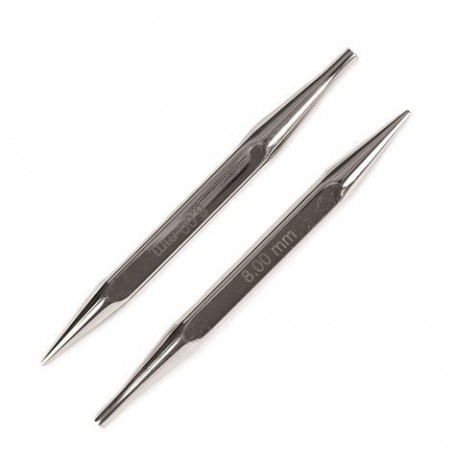 Price:
£4.60
Ex Tax: £3.83
Brand:
KnitPro
Product Code:
KP
Reward Points:
3
Availability:
In Stock



KnitPro Nova Cubics 'Special' Interchangeable tips are shorter than the standard Nova Cubics Interchangeable tip. The 'Special' range is designed to produce circulars in 40 cm (16") length. Each tip measures 10 cm (4") and is to be used with cable of 20 cm (8") length.
They are easy to connect to the cable, with a smooth join to allow for snag-free gliding of stitches.
Needle size is measured diagonally and fits into a standard needle sizer, just like round needles.
Their lightweight feel ensures comfort in the hand and their unique ergonomic shape provides excellent grip and uniform stitch definition to the knitted fabric.
Sharp and gradually tapered points are ideal for all knitting projects and the shiny smooth surface ensures quick gliding of stitches.
Note: HTML is not translated!
Bad
Good
Enter the code in the box below: